VEGAPULS WL61 radar level sensor
VEGAPULS WL 61 is a high-precision radar level sensor designed for water supply and wastewater treatment. The flood-resistant housing of the sensor with IP 68 protection ensures its long-term maintenance-free operation.

VEGAPULS WL 61 is the ideal sensor for all applications in drinking, surface and wastewater. It is particularly suitable for level measurement during water treatment, in pumping stations and overflow tanks, for flow measurement in open gutters and for monitoring gauges.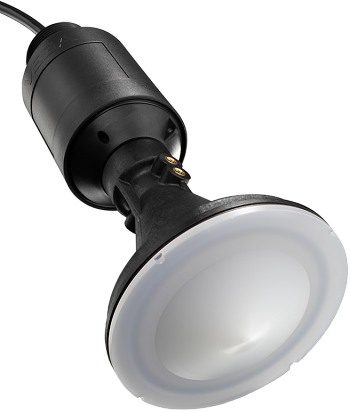 VEGAPULS WL 61 is an economical solution thanks to its versatile and simple installation options. The IP 68 flood protection housing ensures maintenance-free continuous operation. Optional with integrated Bluetooth module for wireless communication via smartphone, tablet or PC.
Characteristic properties
An affordable radar sensor for monitoring the level of wastewater and monitoring rivers and reservoirs
Two-wire connection of 4-20 mA to stations H1, H2, H3, H7, Q2 or M4016, even in battery-powered assemblies operating in switched mode
High measuring accuracy ± 2 mm in the entire measuring range
Durable design with IP68 protection, all-plastic design without metal parts
Short dead band and narrow beam angle
Wide operating temperature range from -40 °C to + 80 °C
Supply voltage from 9.6V to 36 VDC
ATEX design for explosive atmospheres
Integrated Bluetooth module for easy parameterization via a mobile phone application